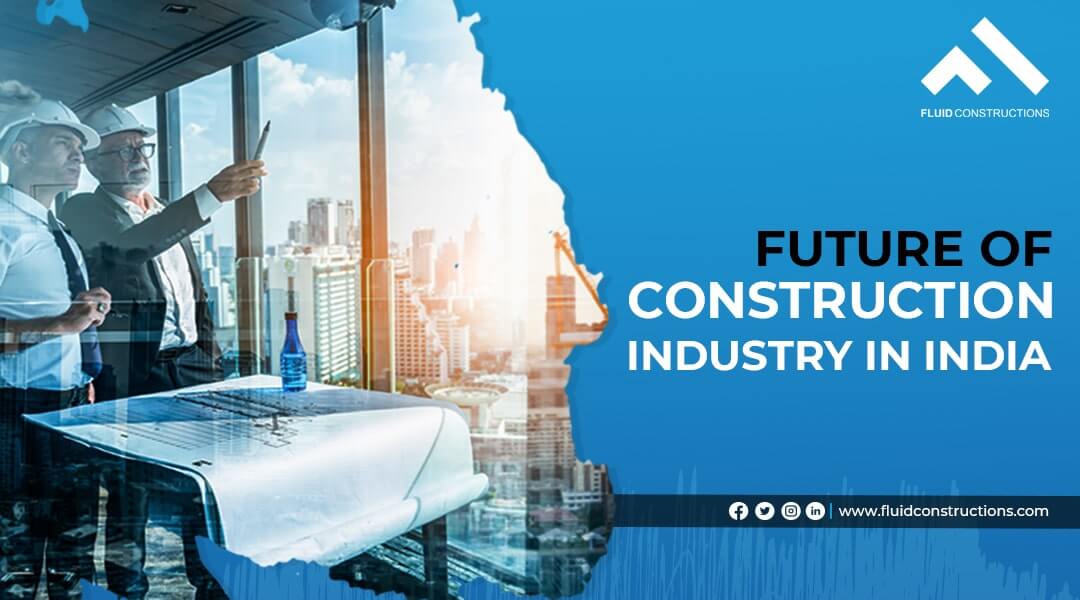 Future of Construction Industry in India
The sight of constructions invokes a feeling of development and urbanization. When you see old tenements in a small town changed to plush new buildings or fields by the highways have turned into new townships or malls, you get a sense of progress around the areas.
A construction site brings in investment, creates jobs, encourages businesses, and develops a community. That is why governments emphasize using both public and private sector construction projects to achieve economic development and growth.
And there are numerous types of construction projects – highways, roads, flyovers, bridges, dams, skyscrapers, housing, civic amenities, the list goes on. Infrastructure development throughout the country is the priority of the government to boost local economies and improve living conditions in the remote corners.
According to an annual survey conducted by the Global Construction Survey for Q4 2021, the construction industry in India is expected to grow by 16.5% to reach INR 42,127 billion by 2022 and to INR 60,508.9 billion by 2026.
Infrastructure development is actually the prime mover for the growth in the construction industry on the whole. A consistent focus of the government of India on infrastructure development has made the construction industry very buoyant and expected to become 3rd largest in the world after the US and China.
The government announced a master plan for multi-modal connectivity in October 2021, with the goal of improving infrastructure and lowering logistic costs. In the budget 2022-23, the government reaffirmed its commitment to utilize infrastructure as a force multiplier for sustainable economic growth, with a budgeted infrastructure investment of over Rs 10 lakh crore and a capex increase of over 35% y-o-y.
Two major infra milestones, the addition of 8500 kilometers of highways and 11000 kilometers of National Highway corridors, are set to be achieved in early 2022 and help to fulfill the industrial development and urbanization targets of the government. More infra projects of approximately INR 700 billion are coming up in the next 2-3 years, as planned by the Union Ministry of Road Transport and Highways. This clearly indicates that the government is committed to assisting rapid industrialization through increased spending on countrywide infrastructure development.
Further, the Indian government and the government of Dubai have agreed to build industrial parks, IT towers, logistics centers, medical colleges, multipurpose towers, and a specialist hospital in Jammu and Kashmir to help enhance the country's infrastructure.
Types of construction projects
Now that we are convinced that construction plays a pivotal role in economic upliftment and has direct or indirect linkages to many other industries, let's understand the different types of construction projects
Although there can be several ways to classify construction projects, the type of construction broadly refers to the following types:
Residential construction
Infrastructure construction
Industrial construction
However, there can be several subdivisions of these three basic types.
Types of construction services
There is a large array of activities or services involved in construction. Some of them are given below:
Excavation
Marking & grading
Brick masonry
Concreting
Roof laying
Plumbing
Electrical
Flooring & granite work