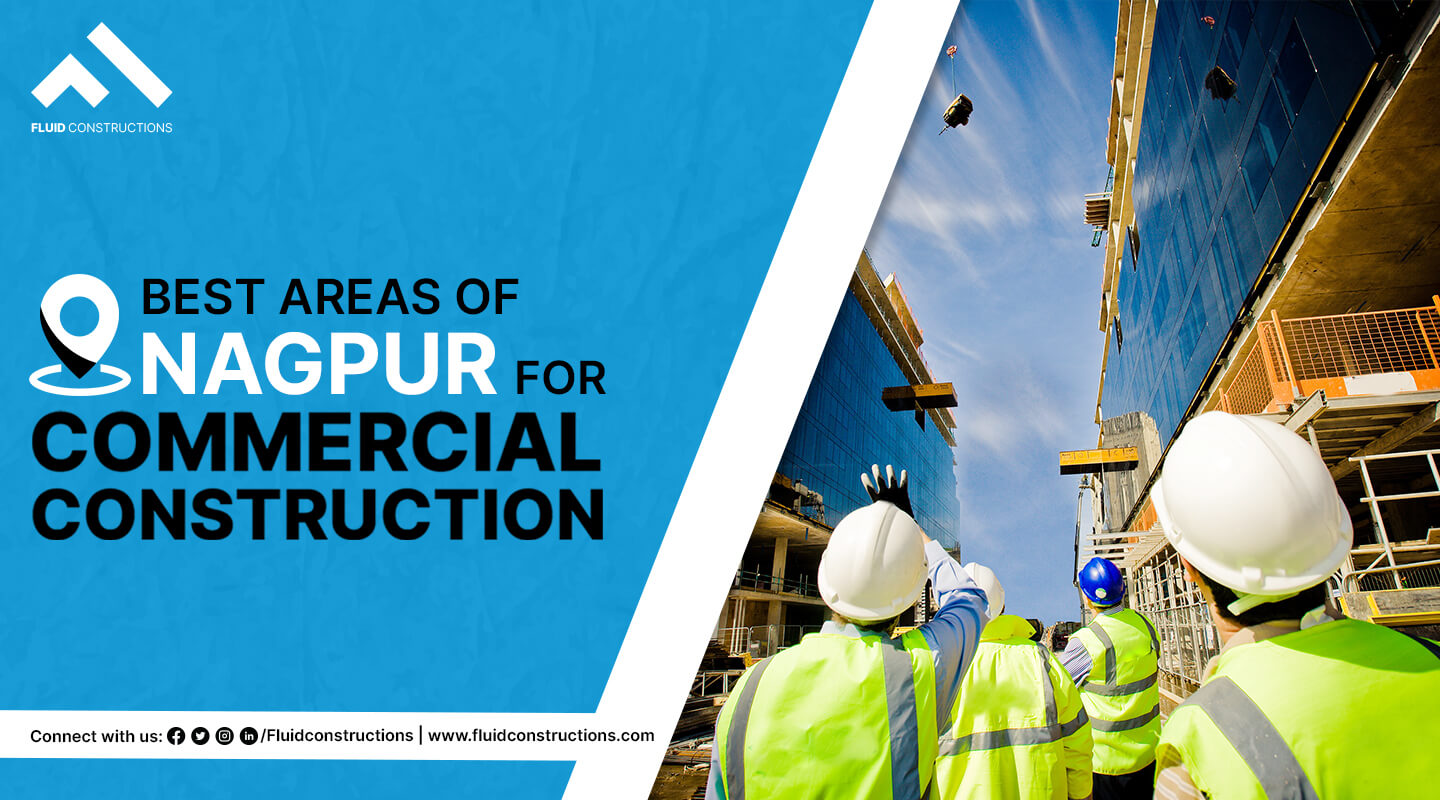 Best Areas of Nagpur for Commercial Construction
There are many reasons experts and industry heads are bullish about Nagpur. The geographical advantage of the city is situated almost in the middle of the country with road, rail, and air connections with east, west, north, and south is further boosted by MIHAN and fast track road connectivity with JNPT. This has placed Nagpur at the center of the supply-chain revolution the country is striding towards
Apart from that, Nagpur has also emerged as an IT hub in recent years with all IT majors rushing for large office spaces in the city. This and other transformations that are making the city a major growth center have been accelerated by Mahametro, which has given intra-city communication the required Filip. 
All in all, the immense possibilities of Nagpur are unfolding and creating a high demand for commercial space. If you are scouting the city to find a good location for your next commercial project, it might prove to be effective to collect the comparative data for the areas and analyze them. Here are some choices and the corresponding data:
Location

Under construction sale rate / sq.ft.

Lease out r

ate / sq. ft.

Lease rent / sq.ft. / month

ROI (in %)

Dharam Peth

7609

8181

42

6.3

Ram Das Peth

13333

13733

49

4.3

Dhantoli 

8000

8240

44

6.5

Pratap Nagar

7204

7916

26

4.0

Laxmi Nagar

8158

8965

28

3.8

Bajaj Nagar

10010

11000

82

9.0

Medical Square

19740

21000

100

5.7%

Shankar Nagar 

11215

11931

24

2.5%

Sita Buldi

4200

4666

23

6.0

Hingna Road

2828

3142

18

7.0

Shivaji Nagar 

6623

7121

20

3.4
Types of commercial constructions that provide maximum return
It is absolutely important to ensure that your commercial construction provides a satisfactory return on investment. Following are some of the most profitable types of commercial constructions:
Properties that attract the most number of tenants
Commercial properties with the most tenants directly result in the highest return on investment. Examples of such properties are RV parks, apartment complexes, student housing, office buildings, storage facilities, etc. The higher the number of tenants on your property, the higher the income. Similarly, the stronger the demand for the property, the less likely you will have to locate new tenants on short notice. 
Properties in the growth locations
It is a thumb rule that buildings in high-traffic locations are more likely to attract new tenants and more tenants who are ready to extend their leases. On a larger scale, the same idea applies. You should select locations in the fast-growing suburbs and other promising places with good transport and power supply facilities for your commercial construction project.
Properties with triple net lease agreements
While the properties with the highest return on investment are usually those with the most tenants, a triple net property is an exception to the rule. Triple net properties usually have a single tenant with a long-term lease agreement in which the tenant is liable to pay all the statutory expenses of the property, such as real estate taxes, maintenance, and insurance in addition to the rent amount. Triple net properties are ideal for new developers because it rids them of the responsibilities of paying the monthly dues, yet makes a regular inflow of the rent amount into their bank account.