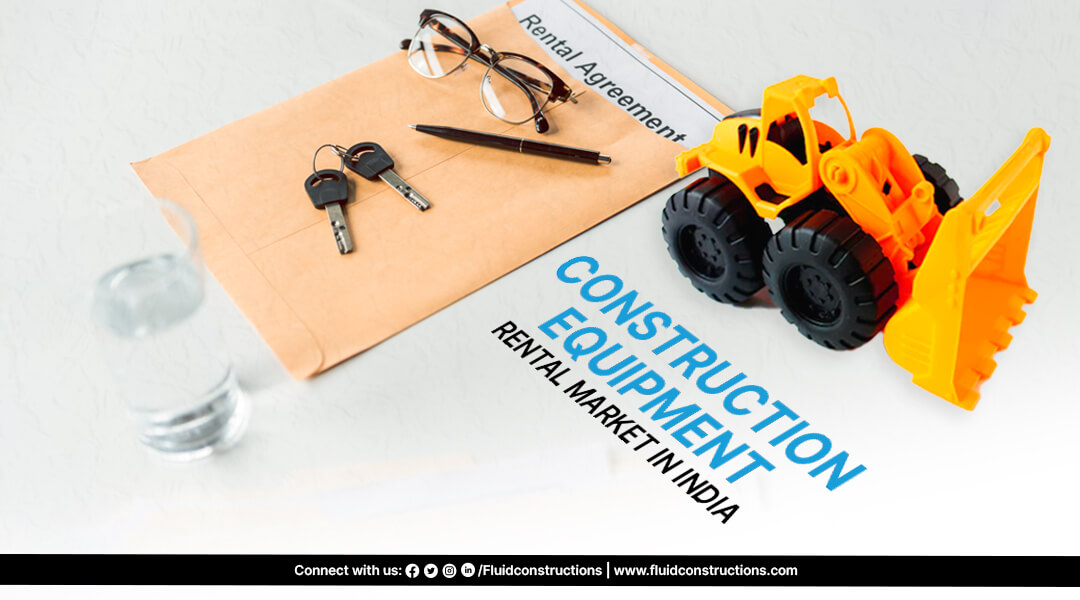 Construction equipment rental market in India
Construction and the economy complement each other's growth. So, when India's economy is considered to be the fifth largest, and the GDP growth rate projection for 2022-2023 is the highest in the world, one can expect a surge in construction activities and in the demand for construction equipment in India.
Many people relate construction with real estate, urban development, road construction, bridges, and dams. But, actually, construction has a vast spectrum that also includes all infrastructure sectors such as railways, aviation, power generation, health, Internet, manufacturing, etc., and their sub-sectors where various types of brick and mortar and metal structures are regularly needed.
Construction equipment rental market in India
The flourishment in the construction sector obviously calls for a modern business approach that can ensure speed of execution and quality of work at a low operating cost and minimum investment. Construction equipment rental is a proven strategy that helps construction companies and contractors meet these objectives. 
It is estimated that the construction equipment rental market in India will grow by about 5.1% during the forecast period (2020 – 2025).
Construction equipment manufacturers are constantly upgrading the productivity and safety features of their instruments using cutting-edge technologies. But these new features are escalating the prices further. The high ownership costs of advanced equipment are a major reason behind the delay or cancellation of many projects.
This is driving the growth of the construction equipment rental market in India, as a survival strategy for construction companies in India, which were already reeling from liquidity problems before being hit by the pandemic. 
But going forward, that survival strategy could very well become the turnaround strategy for the construction companies, as the equipment rental business is proving to be extremely beneficial for the construction industry.
Benefits of construction equipment rental
It provides the perfect solutions for construction companies vis-a-vis the exorbitant cost of construction equipment and their expensive maintenance contract requirements every year.
Renting construction equipment allows corporations to avoid investing in highly expensive instruments and protect themselves from unprecedented economic downturns.
Buying costly equipment also requires employing trained operators and helpers. Renting construction equipment usually includes a trained crew including the operators.
Rental equipment features advanced models and technology.
For short-term construction applications, renting machinery is preferable to a purchase among construction contractors, as renting allows optimum utilization of the machinery.
Construction equipment rental market size
The huge volume of pending and new construction projects, especially after a halt of nearly two years due to the pandemic, is spurring the demand for construction equipment in India and other major economies. 
Among the leading initiatives of the government of India that are expected to start a construction spree in the country are Housing for All, Smart Cities, Make in India, AMURT (Atal Mission for Urban Rejuvenation & Transformation), etc.
A recent report from the National Investment Promotion and Facilitation Agency estimates that the construction industry will generate revenue of about USD 740 billion in 2022. Going by the global trend, a commensurate portion of this revenue will define the construction equipment rental market size in India.