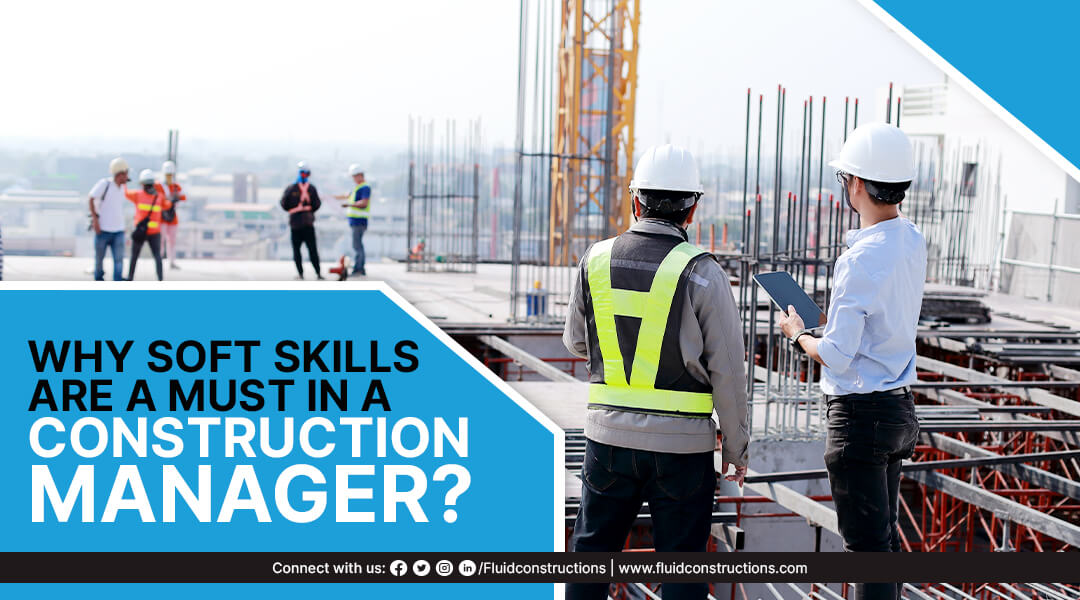 Why soft skills are a must in a construction manager?
A construction site draws huge investments and musters scores of men, materials, and machines to build a structure accurately as per the design. Putting everything in order, and completing the project within the stipulated budget and time can be an uphill task. Having soft skills puts a construction manager at an advantage.
Who is a construction manager?
A construction manager is one who oversees all aspects of construction, including residential, commercial, and industrial structures. Quite often, they have to work with other managers, focusing on specific elements or aspects within each project, participating through all stages, including planning, execution, and completion.
The role of a construction manager can be summarized as supervising and directing construction activities on a construction project. They typically work on construction sites, where they manage a team and ensure quality and safety throughout the building process. He or she ensures that the project is completed on time and within the budget.
Construction Manager vs Project Manager
Both construction managers and project managers oversee construction projects. A project manager may perform construction management duties on small projects. However, on large projects, these two professionals have different sets of responsibilities. So, they have to collaborate with each other on new building projects. Their roles share some similarities, but there are some key differences.
Construction Manager Duties and Responsibilities-
Supervising a construction team and delegating tasks
Overseeing the daily construction process on the job site
Collaborating with contractors and material suppliers
Maintaining material inventory and ordering new items
Checking local construction guidelines to ensure the project meets all requirements
Creating schedules for the team members
Writing cost estimates for the construction tasks
Observing the building project's progress and updating the project manager
Responsibilities of a Project Manager-
Meeting with a client to discuss a new project design
Creating a project budget and plan
Selecting a project location and working to secure the land for a new building
Designing a project timeline with deadlines for each stage
Recruiting and hiring team members, including the construction manager
Writing cost estimates for all elements of a project, including the marketing and hiring process
Managing a project's paperwork, including the initial plans and zoning documents
Education required for the post of construction manager
Bachelor's degree in civil engineering, architecture, construction management, and project management.
Master's degree (not compulsory) in construction management.
Online certification courses (preferred) like Certified Associate in Project Management (CAPM), Certified Project Manager (CPM), and Master Project Manager (MPM).
Construction manager skills and qualities
A construction manager is responsible for getting the construction done as per the planning and design. The position requires several skill sets apart from the sound knowledge of civil engineering. Let's look at the skills and qualities that make a good construction manager.
Proven construction management work experience
Advanced understanding of construction management processes, tools, and methods
Expertise in building products, construction details, and applicable rules, regulations, and quality standards
Comprehension of other aspects of the construction project as well.
Fluency in construction management software packages
Capability to plan ahead of time and see the "big picture."
Competent in conflict and crisis resolution
Leadership and human resource management
Excellent time management and project management abilities
Some of the skills mentioned in the list are combined called soft skills, which is a major factor in the career of a construction manager. Soft skills or people skills (also known as non-technical skills) are personal values and interpersonal skills that ascertain a person's ability to collaborate effectively with others in a project team. These abilities include effective communication, leadership, and teamwork skills, as well as problem-solving, initiative, and motivation skills.